"Join Us and Get Connected to France and the French Speaking World
and Burst Out in French With Ease!"
Chers amis,
Bienvenue à notre dix-huitième année ! Votre source de langue et de culture française, ici dans le sud-ouest de la Floride. Nous sommes parmi un grande nombre de francophiles, francophones, qui habite, visite, adore et soutien notre partie de Floride (malgré les dégâts d'Irma!] Venez-vous joindre à nous!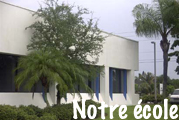 Haven't you always wanted to take up the French language that you studied decades ago at University? We offer you that opportunity at all levels and urge you to join a class and see if that doesn't remind you of the joy of learning or refreshing your French. With dynamic teachers and imaginative discussion, the "classroom" offers a pleasant return to days when life was free of today's stress. En plus, you can prepare for that trip to France that you have planned for quite a while.
We have several "field trips " planned for December and January: a trip to St. Petersburg for the Schiaparelli Dali Exhibit, a celebration of their friendship, and a visit to Central Command in Tampa to meet with General Thierry Ducret and the French Delegation on January 17th. In addition our monthly luncheons continue on the second Thursday of each month.
Please take a moment to read about more information that is posted on our website: The curriculum vitae of our French Consul General, M. Clément LeClerc, and some statistics about the French presence in France.
À Bientôt,

Mimi C. Gregory, Présidente

Click the icon below for more comfortable viewing !